Could you Step Up to this 50-day challenge and walk, run, hop or skip your way to supporting children with a brain condition?
Over 500,000 children across the UK have a brain condition that makes learning, playing and just experiencing the world a real challenge. So far we've been able to support some 50,000 children and their families, but by taking on your own challenge, you can help improve their lives of many more.
These numbers mean a lot to Cerebra. They tell us how far we've come and how far we still need to go. That's why, when you register, you'll be able to choose a 500km or a 50km distance target. And for those of you who fancy doing something in between, there are 100km and 250km options too!
You have 50 days to complete your challenge and it's absolutely free to register!
We just ask for you to encourage family and friends to sponsor you in your efforts. When you register, you'll be able to do so as an individual or as part of a team, where everybody pulls together for a combined total - this is ideal for going head-to-head with family members, groups of friends or colleagues at work.
This is a wonderful way to stay active, fit and healthy by making your steps count for children living with a brain condition and their families.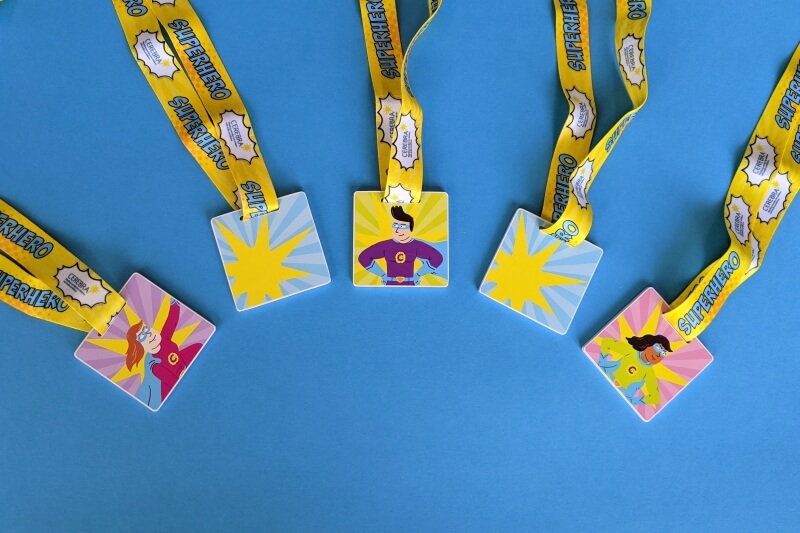 Everyone who raises over £50 will be sent one of our Cerebra Superhero medals so you can show off what a fantastic thing you've done for children with brain conditions.
You'll be able to link your fundraising page with the Strava app and so each time you do some exercise your distances will automatically update your page. You'll then be able to track and compare your progress with other fundraisers. Don't worry if you don't have or don't wish to download Strava as you can also update your progress manually on your fundraising page.
The challenge begins on 1st October. That's when your fundraising page will start tracking your distances.
After you sign-up, we'll send you some useful resources and also some tips for staying active! By registering, you'll be doing something amazing for amazing children and their families. So please Step Up to the challenge and register today.
Step Up and Register Today