Whatever type of superhero you are we've got suggestions galore for how you can don your cape and work wonders for children with brain conditions.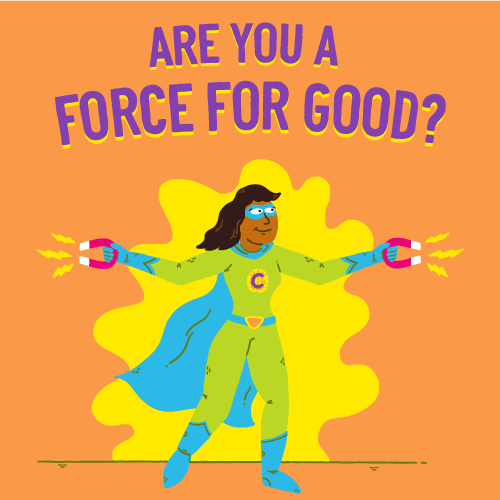 Do you have a talent for bringing people together and inspiring them? Then why not host a fundraising event?
While it's still hard for us to get together there are plenty of ways to connect virtually and do some good. Here are a few suggestions:
Get quizzy - Get together online to put your brains to the test. There are so many ways to host a virtual quiz, there are even websites where you can add a fastest finger first element to your quiz!
Crafternoon - A lot of people have taken to crafting recently so why not set a date to virtually craft together. 
Have a game night - Whether it's an in person game night within your household or a virtual one over video conferencing games are always fun (as long as no one is too bad a loser). If you're taking it online, traditional games like charades work well but screensharing makes lots of games possible. If you have a phone and a computer or tablet you could also use one to show a board game and the other to show your face.
Socially distanced bake sale - While you can't have a traditional bake sale you could offer a Bake Sale To Go and box up goody bags of cakes and other treats. Or if the weather and your local guidelines allow it you could take the bake sale outside and give friends and family timed slots to come over to buy goodies.
Fancy dress - Have a fancy dress day with your colleagues or friends. Making up your own superheroes to dress up as can be a lot of fun!
Guess the baby picture - Get your colleagues to all dig out a baby picture and charge people to guess who's who. The person who guesses the most right wins a prize (and bragging rights).
Sweepstake - Whether it's a guess the weight of the cake, guess the number of sweets in the jar or even just selling numbered squares, sweepstakes are always a good way to raise funds.
Karaoke night - There are hundreds of karaoke songs available on YouTube and the bonus of doing it over video is you can mute the bad singers...
Do you like to push yourself? There are lots of personal challenges you could take on.
Give something up - Could you give something up for a month and ask people to sponsor you? Chocolate, alcohol or coffee are some ideas but you can get creative and try to really shock your supporters with what you're willing to go without.
Are you a chatterbox? Could you take on a sponsored silence?
Show off - Do you have a talent you could use? Maybe you can sing or even do magic! You could ask for donations in exchange for an online show.
Is there something you could give up sleep to do for 24 hours? What about a Gameathon or a Craftathon?
A hair-raising challenge - Why not brave the shave or dye your hair - or beard - a fun colour?
Get the kids involved - Let your children choose your outfit and do your hair and get your friends or colleagues to sponsor you. It's sure to liven up your Zoom calls! You could even get your colleagues to join in and compete for who can have the most fun look.
Declutter - Lots of us have had clearouts during lockdown. Did you find anything you could sell and donate the profit?
Makers gonna make - If you craft could you sell your creations and donate some of the profit?
Special occasion - If you have a birthday, anniversary or other special occasion coming up you could ask for donations instead of presents.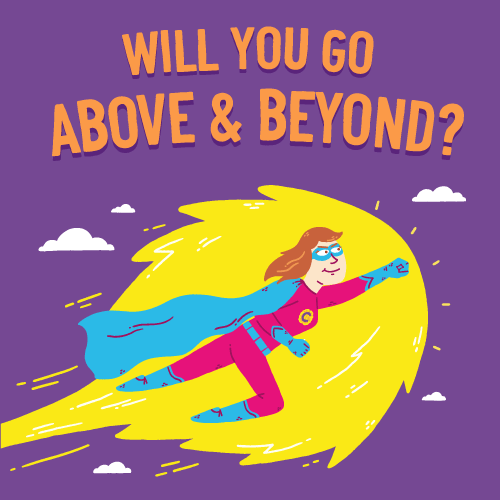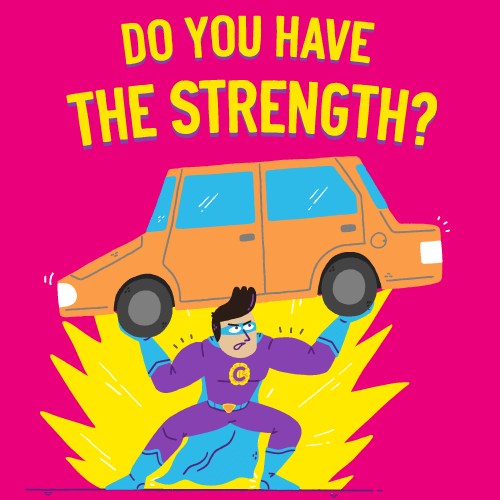 Are you an active person - or would you like a reason to be? Why not take on a physical challenge?
While many events and races have been postponed or cancelled due to coronavirus you could still build your own challenge. Here are just a few examples that you could tweak to suit your fitness.
Step Up - Do 10,000 steps (or more) every day for 40 days.
Put your trainers on - Run or walk a marathon (or further) in a week or a month.
Get moving - Not yet a runner? You could take on Couch to 5K - we can't promise the donations will make the running intervals feel easier but they should definitely make you feel good!
On your bike - Cycle 250 miles in a month.
Swim - If your local pool is open or if you fancy yourself as an open water swimmer you could set a distance goal or a daily goal.
Row your boat - If you have access to a rowing machine why not pick a journey to row the equivalent distance?
Get your skates on - Do you have some rollerskates gathering dust in a cupboard or your attic? Dust them off and set a distance or time goal!
Team work - Get a team together and take on a relay challenge - you could see how many laps of your route you can do in 24 hours or pick a distance and share it out.
Bounce - Put your trampoline to good use and have a bounceathon, you could even get the kids involved and make it a relay.
Get Sponsored
Once you've chosen your challenge it's easy to set up a fundraising page on any of these platforms - just click the logo to go to our profile. Or if you'd prefer a paper sponsorship form you'll find one - and lots more - in our Cerebra Superhero Utility Belt. What are you waiting for? Don your cape today!
Of course, if all of that sounds far too energetic you can always just make a donation.