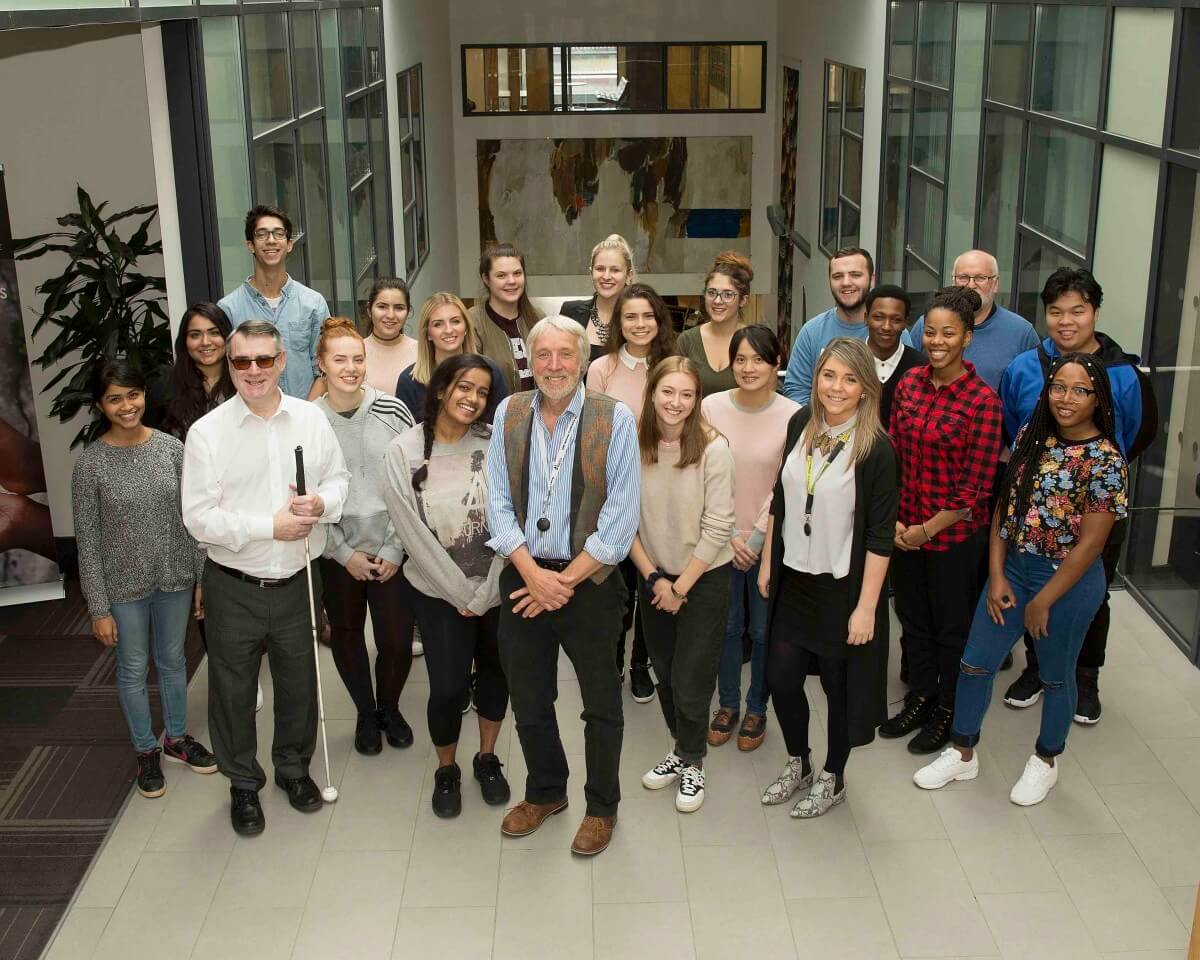 Joseph is one of the students working on our Legal Entitlements and Problem-Solving (LEaP) Project at the University of Leeds. In this article, Joseph tells us more about the students' Disabled Facilities Grants project.
William (not his real name) is 14 years old and has autism. He's a big, tall lad, who is much loved by his family.  William is non-verbal and has severely challenging behaviour. He has two younger sisters who are affected by his unpredictable, aggressive behaviour and their sleep is often disrupted when William is awake at night.  His family members say that they could cope if there were more space in their home – so that William could have a place to calm down on his own and the family could have some space and time to relax with friends.
Their house is small and they are unable to afford this building work: it would cost about £45,000 for a small extension to provide the necessary space for William (a bedroom and bathroom).  Without this adaptation work they will be unable to cope and the only alternative would be for the local council to provide residential full time care.  This would cost from £3,000 – £9,000 per week, amounting to significant costs over the course of a year. Moving to residential care would have a devastating impact on William and his family.
You might think that families should have easy access to help with adaptations of this kind – but the research being undertaken on behalf of Cerebra by students at the School of Law, University of Leeds, suggests that this is not the case.
The law entitles families to Disabled Facilities Grants (DFGs) for such work and the Government has significantly increased the allocation of these funds.  And yet some families experience great difficulty in obtaining support of this kind because councils (contrary to the law) are refusing to provide extensions for autistic children who don't have any mobility problems.
The student researchers are working with a local disabled people's organisation – the Access Committee for Leeds – to assess the cost effectiveness of DFGs provided to families with autistic children to cover the cost of providing home adaptations.  They are visiting and interviewing families who have had adaptations and families who are in desperate need of such grant support.  Their report will be published in February 2017.
For further information, contact Dr Ana Laura Aiello at [email protected].
You can find further information about the Cerebra Disabled Facilities Grants Research Project  (DFG Project here).