We introduce the newest member of our Innovation Centre and would love to hear from you if your child would like to try horsey activities but you can't find a helmet to fit.
New team member
"Hi all, my name is Maria Kemeys. I am the newest member of the CIC team as their new Business Development Officer. I am a recent graduate with a Master's in Business Administration and have a massive passion for working with a charity who contributes to changes that impact and better a child's life. I am delighted to have been offered the position to work alongside the team in the Cerebra Innovation Centre where innovative and life changing work is being carried out every day to help children in unique situations. I am looking forward to working as part of the CIC to develop new and existing projects for families and children, helping to them to enjoy life together.
Can't find a riding helmet to fit your child?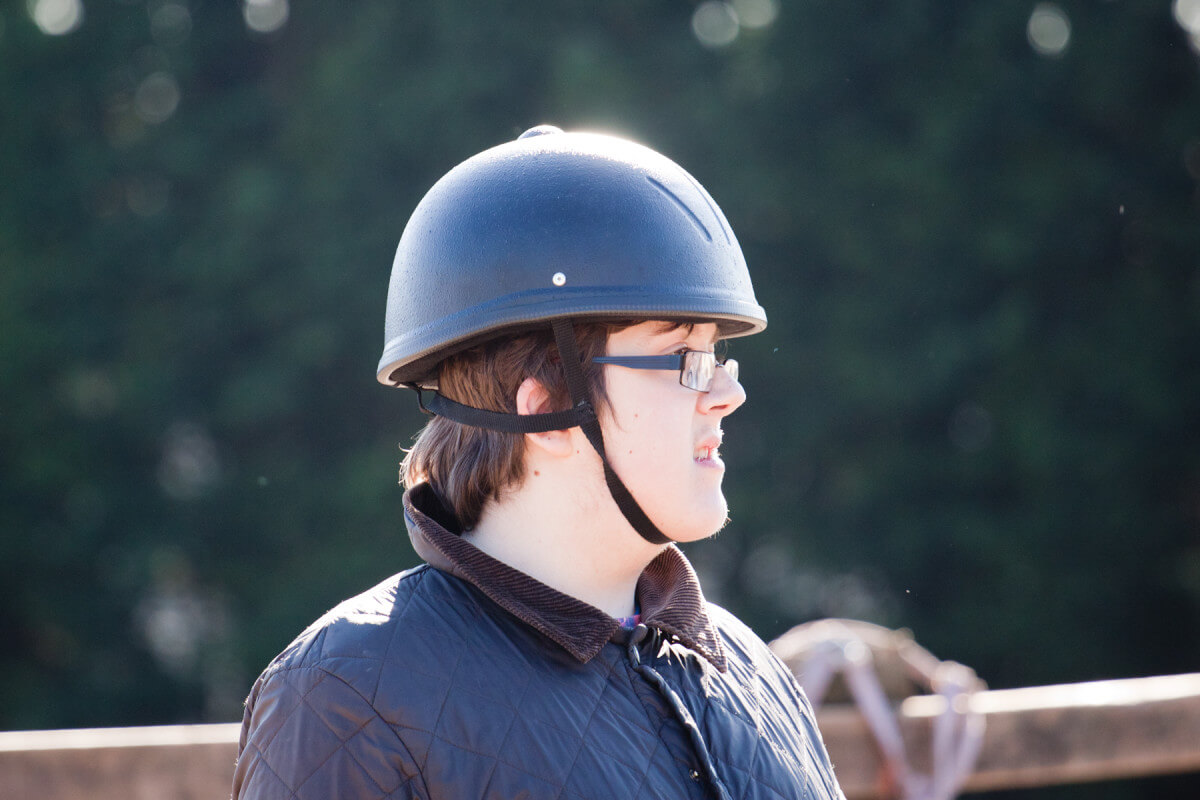 You may remember that in 2016 we were approached by a school on behalf of young man called Tommy Lee. Tommy Lee was unable to participate in their weekly horse riding sessions as the riding centre did not have a helmet that would fit Tommy Lee's unique head shape.
Our Innovation Team worked hard to design and make a bespoke riding helmet that meant Tommy Lee could take part in riding lessons with his friends. The helmet was not only comfortable but safe and certified by the British Standard Institute (BSI).
Thanks to a donation from Mr and Mrs Coventry at Claire's Project our team are now able to develop more of these equestrian helmets. So if your child loves horses and would love to try equestrian hobbies but can't participate because of the standard helmet size,  then please get in touch to find out more.
You can contact the team on [email protected] or call 01792 483688