The tandem design includes a supportive seat for the child and plenty of space on the back for an experienced surfer to steer it in the right direction. They have been a great success providing endless hours of fun to thrill-seeking children who could not otherwise experience the benefits and thrill of catching waves.
"He's like the king of the sea. He can sit back relax and ride the wave. It's amazing and opens up so many options, not just for Kai, but for other children with disabilities."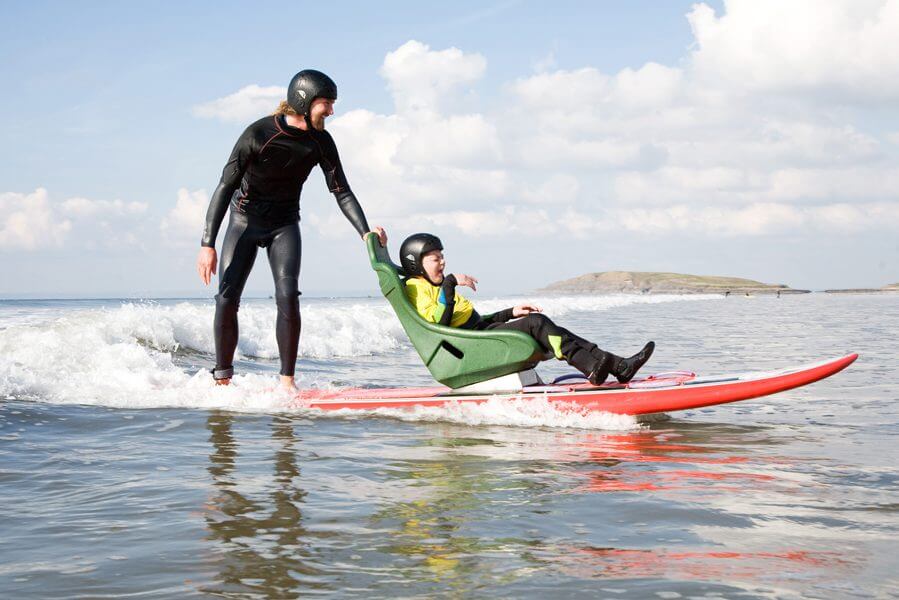 Our surfboard can be used and enjoyed at Mae Murray Foundation, Surfability and The Wave Project.