Our Innovation Centre are proud to make products that help disabled children to enjoy and experience life alongside their friends. Sometimes the most simple of things make the biggest difference.
Owen's mum got in touch for some help. Owen loves to join his friends on the swings in the park but sometimes forgets to hold on. Our team at CIC simply converted a climbing harness to fit Owen and to clip onto the swing's chains, keeping him safe as he soars.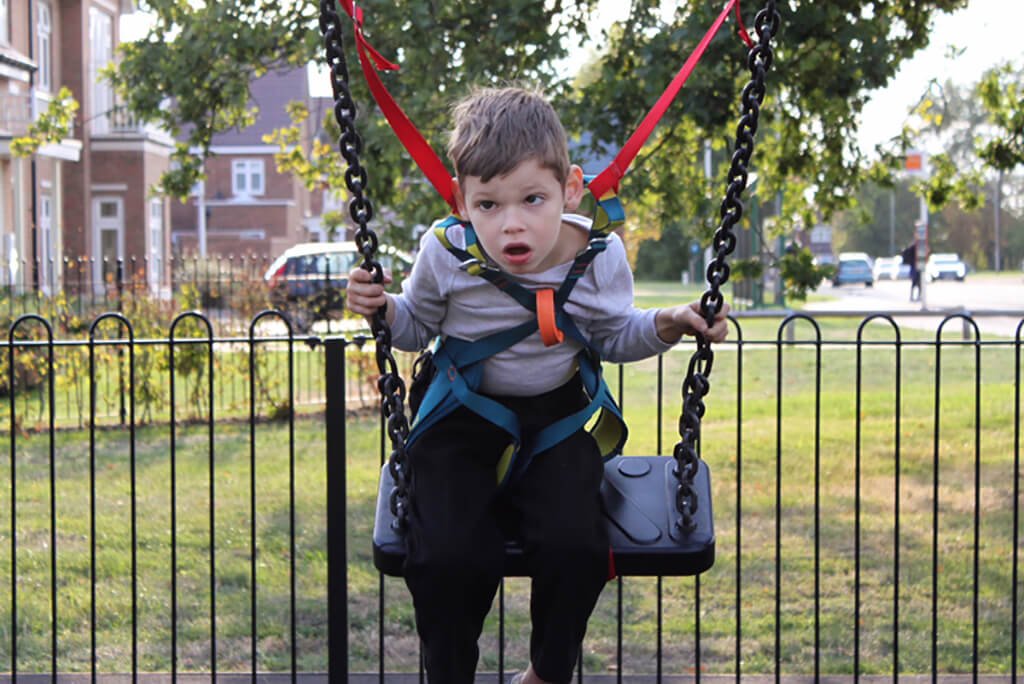 A simple job but one that has made a huge difference to young Owen's life.
Watch Owen in action
If we can help you with an everyday problem, however big or small, we'd love to hear from you. You can contact us on [email protected].