'Day by Day: emotional wellbeing in parents of disabled children'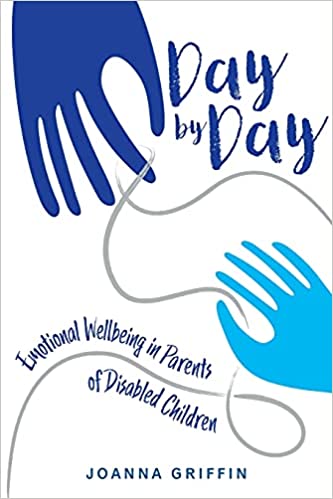 If you're struggling with the emotional turmoil of being the parent carer of a child with a disability then you wont be alone in this.
Written from the author's own personal experience and using information gathered from her research study into the experiences of those caring for a child with a disability, you can hear the voices of all those parents out there who share your experiences, understand what its like and are there for you, offering support.
This book offers down to earth advice on dealing with emotional challenges; guidance on understanding challenging behaviours; and explains why it's important to have a support network and how to prepare for the future.
Much of the book looks in depth at seven areas that support parent carer wellbeing, identified from the research study, including empowerment and self-help skills. I found this very enlightening and a really good way to think about your own needs, which can so easily get overlooked in the day to day hurly burly of caring for someone else.
As the book is written using information from a research study, it covers the experiences of many carers and really shines a light on the issues that carers face.
I had the feeling of being spoken to by a friend who had my best interests at heart.
Jan Pugh – Librarian, Cerebra
Our postal lending library is free to use and has books for adults and children as well as a range of sensory toys. Find out more here.