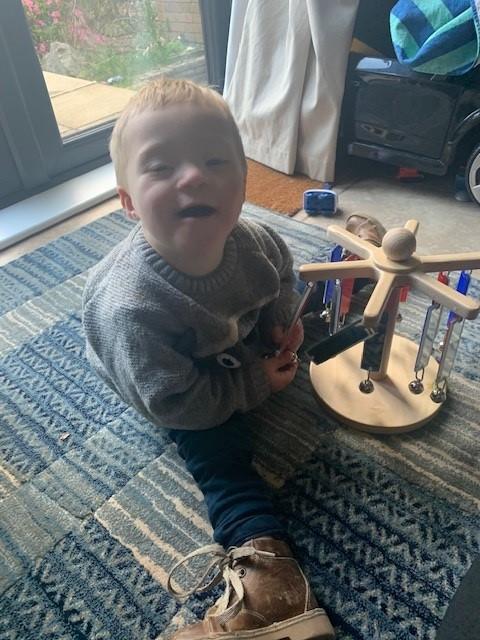 Hi, my name is Elijah. I am 3 years old. I have Down syndrome and have an extra chromosome – pretty cool as it helps me do lots of amazing things.
When I started to learn to play, mummy and daddy really struggled and they wondered what toys I would like. My big sister tried many ideas but I was not interested because I didn't really know what I liked. I used to get upset and throw my toys, which would make it hard to know how I was feeling. So they put their heads together to think of some ideas and discovered Cerebra library service.
This service enabled us to try so many sensory toys, which I might like. This gave mummy and daddy lots of different ideas and everyone joined in. When I was sad, mummy put the lights on and it was dark which helped me to calm down because I was overwhelmed with everything around me. This gave me special time with my family to interact and have fun. I really liked looking at myself in the mirror and mummy and daddy have got me my own special mirror.
The sensory suitcase gave us many ideas and encouraged my brothers and sister to play with me. They used to give me many cuddles all the time, which I liked but I wanted to play and they struggled to understand the toys I would like.
Since having the sensory suitcase we have all sorts of new toys, which we all enjoy as a family. The best time is when mummy and daddy turn off the lights and make the room quiet so we can chill and look at the amazing lights on the ceiling.