We are delighted to welcome Ffion Parsons as the newest member of our team. Ffion, from Carmarthen, has joined us as a Library Assistant for our popular Library Service.
Our postal lending library has a wide range of book and toys that are loaned, free of charge, to families who have a child with a brain condition. As Library Assistant Ffion gets involved with the whole range library activities from sending out orders, corresponding with library members and helping to manage the database.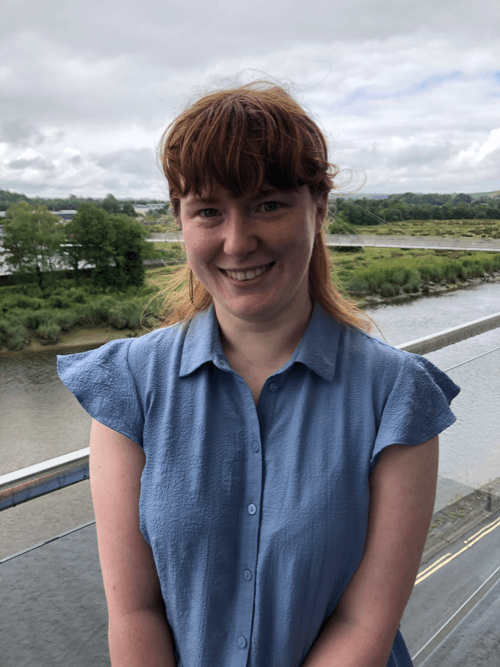 Ffion told us: "I love everything about my new job with Cerebra. I was really surprised at how many resources the library has and it's been fascinating to learn how everything works. With Jan's help I can plan my work so that, although there's always a lot to do, it's never overwhelming.
It's so good to interact with other people again, everyone is so friendly and Jan the Librarian has been amazing.
After months of lockdown the routine of working is making a huge difference to my mental wellbeing and I'm looking after myself a lot better.
I feel more confident and self-sufficient – travelling to work by myself is giving me greater independence".
Jan Pugh, our Librarian, is really enjoying having Ffion in the office: "Our library service can be quite hectic so it's lovely to have Ffion as a second pair of hands – it's a good job she likes to be busy! She's bubbly, happy and friendly and lights up the office with her enthusiasm and positivity".
When we realised that Jan, our librarian, needed some extra help we advertised the position with ELITE – a registered charity empowering people with disabilities and helping them get jobs. Tracey Lee, Ffion's supervisor at Elite, told us: "Ffion has been amazing to work with, her positive attitude towards everything makes my job very easy and rewarding. It's refreshing to witness a young lady so enthusiastic towards work life. Her happiness is very infectious and makes us all smile".
As a result of her employment Ffion is able to access the Welsh Government Apprenticeship Scheme and has begun an NVQ Level 2 Business Administration Apprenticeship which is a challenge she is facing with determination. Clare Thomas from People Plus told us: "It has been a pleasure working with Ffion as she begins her Apprenticeship journey. She has already proven herself to be a very motivated, determined and organised learner who understands the need for effective communication in order to achieve her short & long term goals".
Now that life is returning to normal Ffion is looking forward to once again enjoying her passion for cinema and musical theatre – as well as spending time with her canine best friend, Gryffindor.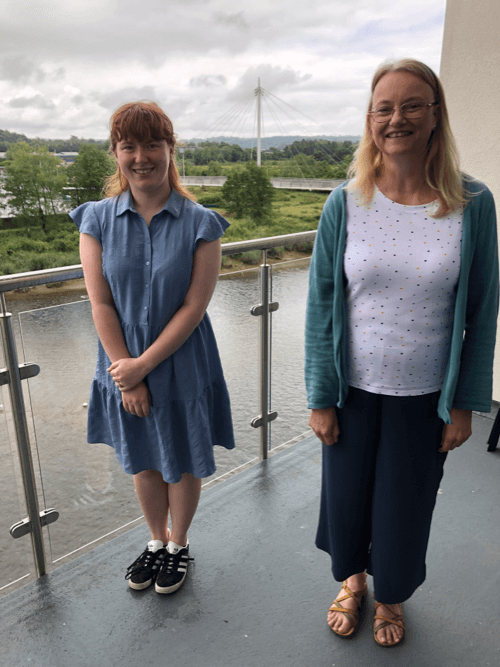 Welcome to the team Ffion – it's great to have you!