BBK's specialist Child Brain Injury solicitors are launching a dedicated and free of charge legal Clinic for parents of babies referred to The NHS Early Notification Scheme ("ENS").
Under the ENS, NHS Trusts must notify NHS Resolution, the public body which assists the NHS to resolve legal disputes, of all maternity care incidents in which a baby is born at term and is diagnosed with a potentially severe brain injury either at birth or within the first seven days of life.
Where maternity care is found to have been negligent, the NHS Trust concerned will be advised to take certain steps, including apologising, putting in place preventative measures to ensure that the identified failings are not repeated and NHS Resolution, acting through their own solicitors, may also offer compensation to the injured child.
If you are an affected parent, what might seem like an attractive offer of compensation now could ultimately and worryingly turn out not to be enough to meet your child's life long needs.
Discover more about The NHS Early Notification Scheme on the BBK website here.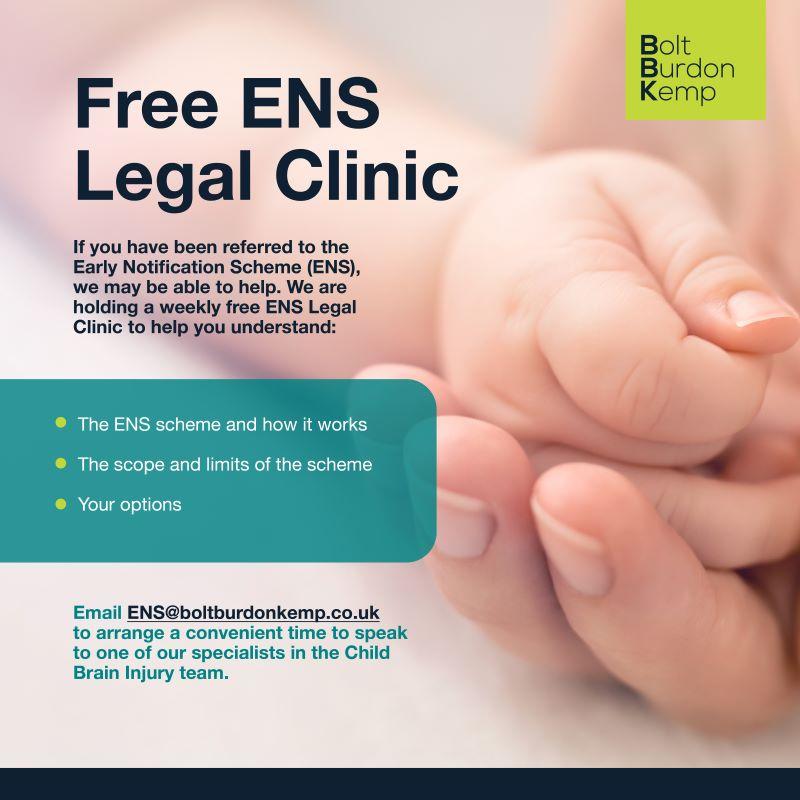 Author's profile
Caroline Klage is a Partner and Head of the specialist Child Brain Injury team at Bolt Burdon Kemp. The firm is based in London, but represents clients across the country. Caroline and her team are passionate about fighting for compensation for children who have sustained brain injury as a result of clinical negligence or due to accidents.
Although we are grateful to receive support from a number of corporate sponsors, we do not endorse any specific organisation. If you are seeking legal advice, we encourage you to contact a number of experienced solicitors for an initial discussion before selecting a firm.