Researchers at Aston University are working in partnership with Cerebra to understand how practical and effective behavioural sleep interventions are for children with neurodevelopmental conditions. This project will examine whether tailored sleep interventions improve children's sleep, daytime behaviour, and caregiver wellbeing.
Why do we need a project examining sleep in children with neurodevelopmental conditions?
Children with neurodevelopmental conditions often experience poor sleep which can negatively impact their mood and behaviour, as well as causing increased anxiety and stress in their caregivers. Children may experience a range of different sleep difficulties, such as with falling asleep and staying asleep. Usually sleep difficulties are treated with a combination of sleep hygiene recommendations, behavioural sleep interventions (such as helping children to self-soothe by gradually withdrawing parental presence at sleep onset) and medication such as melatonin.
Whilst behavioural interventions may improve a child's sleep, they can be challenging for caregivers to implement without appropriate support. Cerebra's Sleep Advice Service provides free individualised support specific to the context of children with neurodevelopmental conditions and their families' circumstances. Research is needed to determine the impact of such individualised support on children's sleep and behaviour as well as caregiver wellbeing. The team are also interested in understanding the barriers to implementing sleep interventions for caregivers. These studies will help us to ensure all families can access the sleep support they need.
How will the project be conducted?
This project has three objectives which align with three linked studies.
Study 1
The aim of Study 1 is to identify barriers to implementing tailored behavioural sleep interventions in children with neurodevelopmental conditions. To do this, we will be analysing previously collected data to see if there are key factors which differ between families that are able to implement sleep interventions, and families that are not. These could include socio-economic factors and the types of sleep difficulties children experience.
Study 2
The aim of Study 2 is to understand caregivers' reasons for and against different types of sleep interventions, including the possible costs and benefits of behavioural interventions. This will be completed by conducting focus groups with caregivers to understand their experiences. This study is currently open for recruitment – see details below to take part!
Study 3
The aim of Study 3 is to measure sleep, behaviour, and wellbeing in children with neurodevelopmental conditions and their caregivers before and after their interaction with the Cerebra Sleep Advisory Service. We will use a watch-like device called an Actiwatch to record children's sleep patterns whilst their caregivers record a sleep diary and complete questionnaires about their child's behaviour and their own wellbeing. This data will be collected before and after they receive sleep advice from a trained Sleep Practitioner working in the Cerebra Sleep Advisory Service, using specialised resources designed for children with complex needs. Questionnaire responses and the Actiwatch data will be compared to see if there are differences before and after this input.
What difference will this research have for children with neurodevelopmental conditions?
This project will help us to understand how effective behavioural sleep interventions are for children with neurodevelopmental conditions, as well as understanding caregivers' experiences of these and possible barriers to completing them. This may help to identify areas in which changes can be made within the Cerebra Sleep Advisory Service and other sleep support services to improve their accessibility and effectiveness. Sleep plays such a vital part in children's mental and physical health, development, learning, and behaviour, and research is needed to determine which strategies are effective in improving sleep outcomes. We hope the project will have a positive impact on the support offered to families of children with neurodevelopmental conditions.
Who are the researchers involved in this project?
Dr Georgie Agar Principal Investigator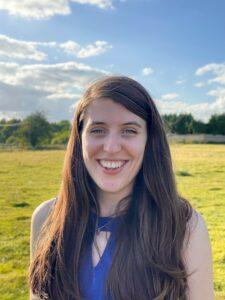 Dr Georgie Agar is a Lecturer in the School of Psychology and Institute for Health and Neurodevelopment at Aston University. Georgie is the Principal Investigator on this and a range of other studies investigating poor sleep in children with neurodevelopmental conditions, with a particular focus on precision in assessment and intervention. Her PhD was funded by Cerebra, and she is thrilled to be working closely with the Sleep Team on this exciting project!
Miriam Shabetai Research Assistant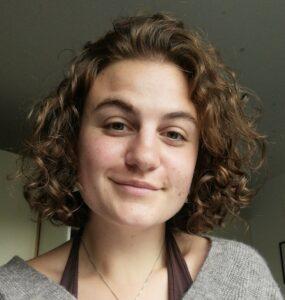 Miriam has been a research assistant on several projects exploring sleep in children with neurodevelopmental conditions, including two at the University of Birmingham; one exploring sleep and behaviour in autistic children, and one exploring caregiver experiences of sleep difficulties in individuals with tuberous sclerosis complex.
Interested in taking part?
If you are a caregiver to a child (aged 4-15 years) with a neurodevelopmental condition, and interested in taking part, we are recruiting participants for our focus groups and would love to hear from you! This will involve a discussion about your experiences of sleep interventions, with around 5 other caregivers and a member of the research team. You will be reimbursed for your time and expenses. Follow this link for more information and consent forms: https://astonpsychology.eu.qualtrics.com/jfe/form/SV_bEKvEa0CrzPdiZg.
If you have any questions about the research, please contact Miriam on [email protected] or 0121 204 4155.