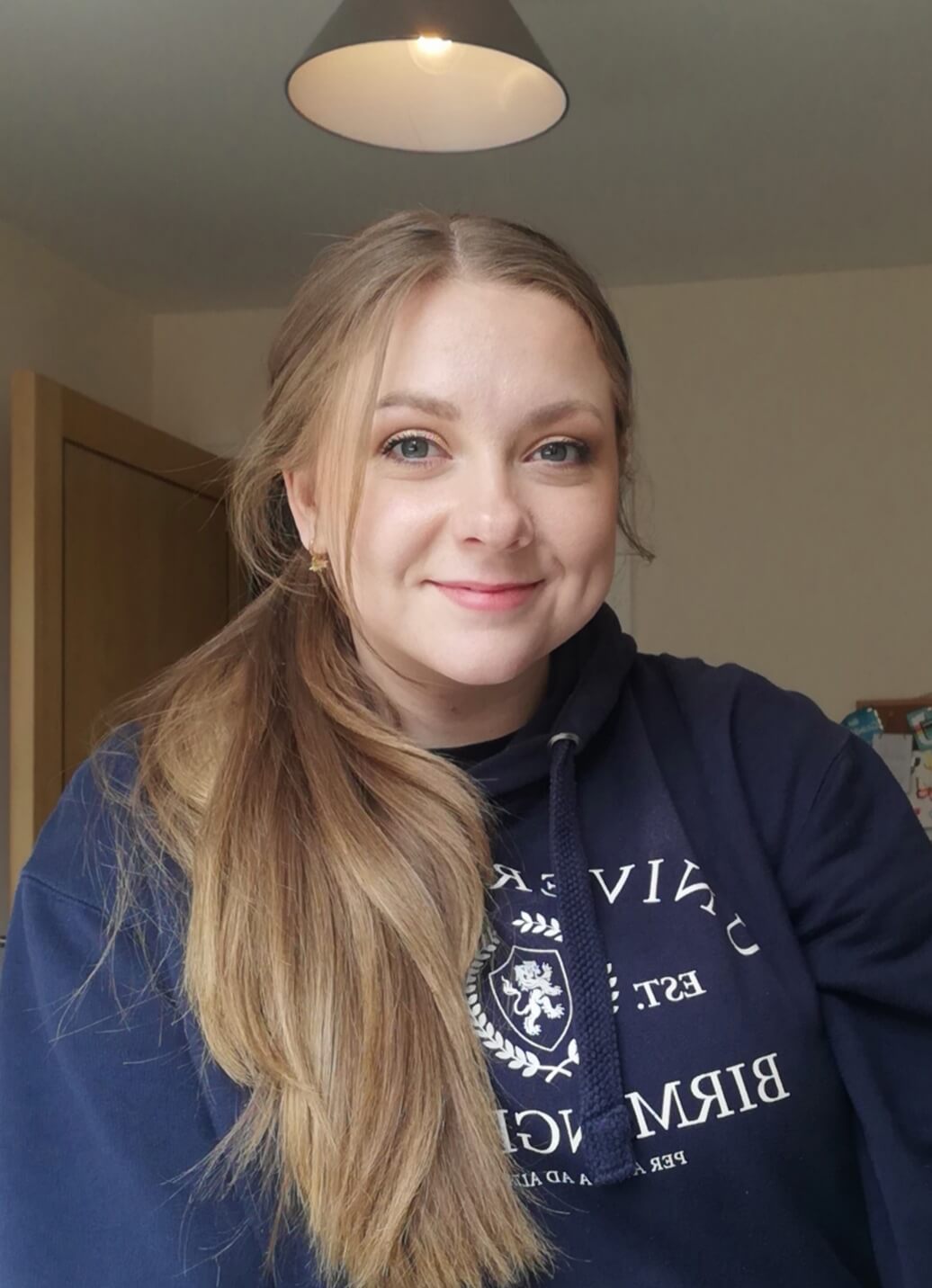 I'm Jessica Mingins, a first year PhD student based at Aston University. My PhD is funded by Cerebra and focuses on tailoring and validating assessment measures for anxiety in children with rare genetic syndromes. My PhD will also involve examining factors that give rise to anxiety in these populations.
About Me
I first became interested in research through experience gained on placement in the final year of my degree in Psychology and Psychological Practice at the University of Birmingham. During my placement, most of my time was spent working on a meta-analysis, summarising research on how intellectual disability may be linked to anxiety in autistic children. This gave me invaluable experience and knowledge in a field I had not explored before. I became interested in learning more about anxiety and intellectual disabilities and wanted to know how we can recognise anxiety sooner in children with intellectual disabilities.
After graduating, I worked part-time at a play group for autistic children, where many had intellectual disabilities. I loved getting to know the children and learnt about what was important to them and their families. My experience at the play group and on placement reinforced that I wanted to pursue a career researching autism, intellectual disabilities, and mental health.
Outside of studying I love makeup, Disney, dancing, reading, and journaling.
About My Research
There are high levels of anxiety in people with intellectual disabilities and rare genetic syndromes compared to the neurotypical population. Despite this, there are few measures of anxiety which are appropriate for use in children with rare genetic syndromes and severe to profound intellectual disability. This is because anxiety measures usually rely on someone being able to identify and verbally communicate their anxiety, which is difficult for people with severe ID. We also see differences in how anxiety presents in rare genetic syndromes, which means existing measures may need tailoring.
Previous work by the Cerebra Network, with support from Autistica and Birmingham Children's Hospital, has led to the development of an anxiety measure for non-verbal children with severe to profound ID. My PhD will focus on tailoring and validating this measure in specific rare genetic syndrome groups, as well as applying the measure (among others) to examine predictors of anxiety in these groups.
The first study of my PhD will involve conducting focus groups with panels of experts on different rare genetic syndromes. Their responses will help me tailor the measure for different genetic syndromes by removing questions which are not relevant or altering response options.
The second study of my PhD will involve testing the tailored measures. The measure will be given to parents or caregivers to complete alongside other measures of anxiety. I will also collect background information and data on other factors which can influence anxiety such as autistic traits, sensory processing, low mood and more. This data will be used to determine the validity and reliability of the measure in syndrome groups.
Throughout, findings from my PhD will be shared with Cerebra.
As part of our Research Strategy we are committed to developing the next generation of researchers who will champion the needs of children with neurodevelopmental conditions, particularly those with multiple and complex needs or rare conditions.