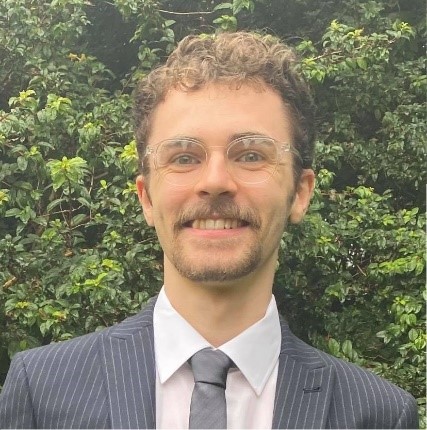 My name is Rory O'Sullivan and I'm a first-year PhD student based at the University of Birmingham. My PhD is partially funded by Cerebra, and involves exploring the characteristics and significance of sleep in children with rare genetic syndromes.
About me:
During my undergraduate degree, I worked as an Honorary Research Assistant with Caroline Richards from the Cerebra Network for Neurodevelopmental Disorders.  Throughout my stay I worked on several projects, and was first introduced to research exploring sleep in children with rare genetic syndromes.
During this time I saw how important sleep was to these children and their families, and that families valued the research and committed themselves to helping where they could. This changed my views of what research was like, and I realised that the work could have a real-world impact. Because of this, I developed an interest in sleep research focused on at-risk groups and decided to return to the Cerebra Network after graduating.
When I'm not working, I like to keep healthy (with running and yoga), happy (by listening to lots of music and tending to my houseplants) and hopped-up on caffeine (usually coffee).
About my research:
Research has shown that children with rare genetic syndromes experience more sleep difficulties than typically-developing peers. We also know from research in typically-developing children that sleep difficulties are associated with poorer daytime outcomes (including challenging behaviours, low mood, anxiety, deficits in daily living skills, poorer social functioning and health complications). However less is understood about the impact of sleep difficulties in children with rare genetic syndromes. My research will explore this and, in turn, highlight the significance of sleep in these groups and identify possible pathways for improving sleep/daytime outcomes.
My first PhD study forms part of the Behavioural and Emotional Outcomes in Neurodevelopmental Disorders (BEOND) study. The BEOND study will examine sleep and daytime outcomes in children across many syndrome groups, using parent/caregiver-completed surveys. With this data, I can describe children's sleep difficulties, identify associations between sleep and daytime outcomes across rare genetic syndromes, and potentially explore causality between sleep and daytime outcomes.
My PhD will also explore whether our understanding of sleep in children with neurodevelopmental disorders is affected by how we measure sleep. In particular, whether different sleep measures say different things about a child's sleep. At the moment, I am analysing past studies that have used both objective (e.g. actigraphy) and subjective (e.g. questionnaire/sleep diary) measures in children with neurodevelopmental disorders. Comparisons between objective and subjective findings should demonstrate whether different sleep measures provide consistent estimates of sleep. This should tell us what future research should do in order to most accurately measure sleep in children with neurodevelopmental disorders.
I hope to be working directly with families soon and as I continue my PhD, my findings will be shared via Cerebra.
You can meet more of our Cerebra funded PhD students here: