Joanna Griffin, parent carer, counselling psychologist and Assistant Professor at the University of Warwick discusses the value of co-production and a new online family carer programme – Positive Family Connections.
What is 'co-production'?
The term 'co-production' is often used by services and projects. But what does it actually mean?
Co-production refers to the process whereby service providers and those affected by a service work together in partnership. It helps ensure that services provide meaningful outcomes that make a difference to peoples' lives.
The ladder of co-production is useful to show the difference between doing to, doing for and doing with.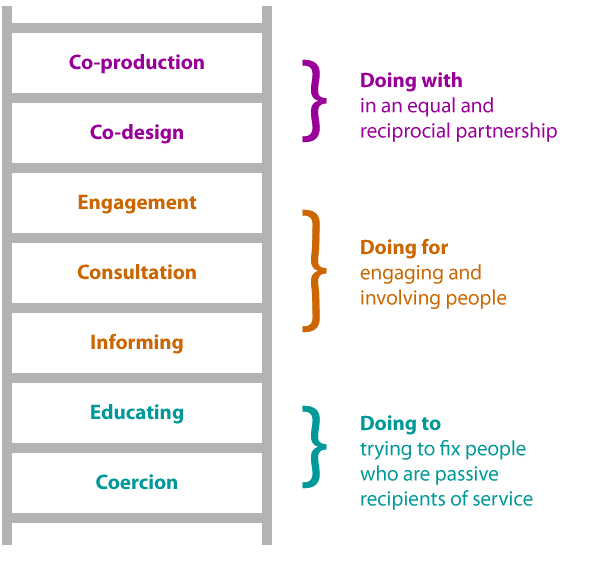 As well as an equal and reciprocal relationship, co-production involves values such as: ownership, a culture of openness and honesty; a commitment to sharing power and decisions, clear communication and a culture where people are valued and respected (The Coalition for Personalised Care).
These values seem particularly important for families who have a child with a learning or developmental disability because at times we're faced with systems around us that can feel disempowering. Families often report that services fail to work collaboratively, are not personalised to their family situation and lack transparency. Furthermore, it can be difficult to find relevant, trustworthy information to help us navigate the often complex environment in which we find ourselves. In this regard, Cerebra have many useful information sheets for families here.
Positive Family Connections
True co-production with families with a disabled child, therefore, involves asking families, from the start, what they need and working with them to design, develop and deliver services. These values are at the heart of our new online programme called Positive Family Connections. It is facilitated by family carers, for family carers.
A research grant from Cerebra is funding the development and initial research evaluation of Positive Family Connections. This 6-week online programme focuses on enhancing family connections, acknowledging that families look different for everyone and may be formed through birth, affinity (i.e. marriage) or choice. Our relationships with those closest to us are key for the wellbeing of the whole family and that is no different when there is a disabled family member.
We know that families with a disabled child can experience additional challenges especially when resources and support are scarce. However, many families also report positives from having a disabled child; it can bring them closer and encourage an appreciation of what is really important in life. Positive Family Connections adopts a positive approach towards disability and aims to challenge the negative narrative that exists in society more broadly.
The Development Group
Our programme was developed by a group of 5 family carers, 3 researchers (Professor Richard Hastings, Dr Samantha Flynn, Daniel Sutherland) and myself. We all bring relevant experience and expertise – lived, clinical, theoretical and academic. We believe utilising all these different threads helps strengthen the programme.
The Development Group have met throughout the process to design, discuss and debate the content and format of Positive Family Connections. We ran two pilot groups with a wider pool of family carers who provided their feedback and helped shape the sessions further. We are proud of what we have created but we know there is more to do.
We are about to embark on a larger scale research study to see if it is possible to deliver the programme to a greater number of families as well as gathering their feedback. We want to reach a diversity of families to ensure the Positive Family Connections programme can support all families whatever their family composition, ethnicity, socio-economic status or location across the UK.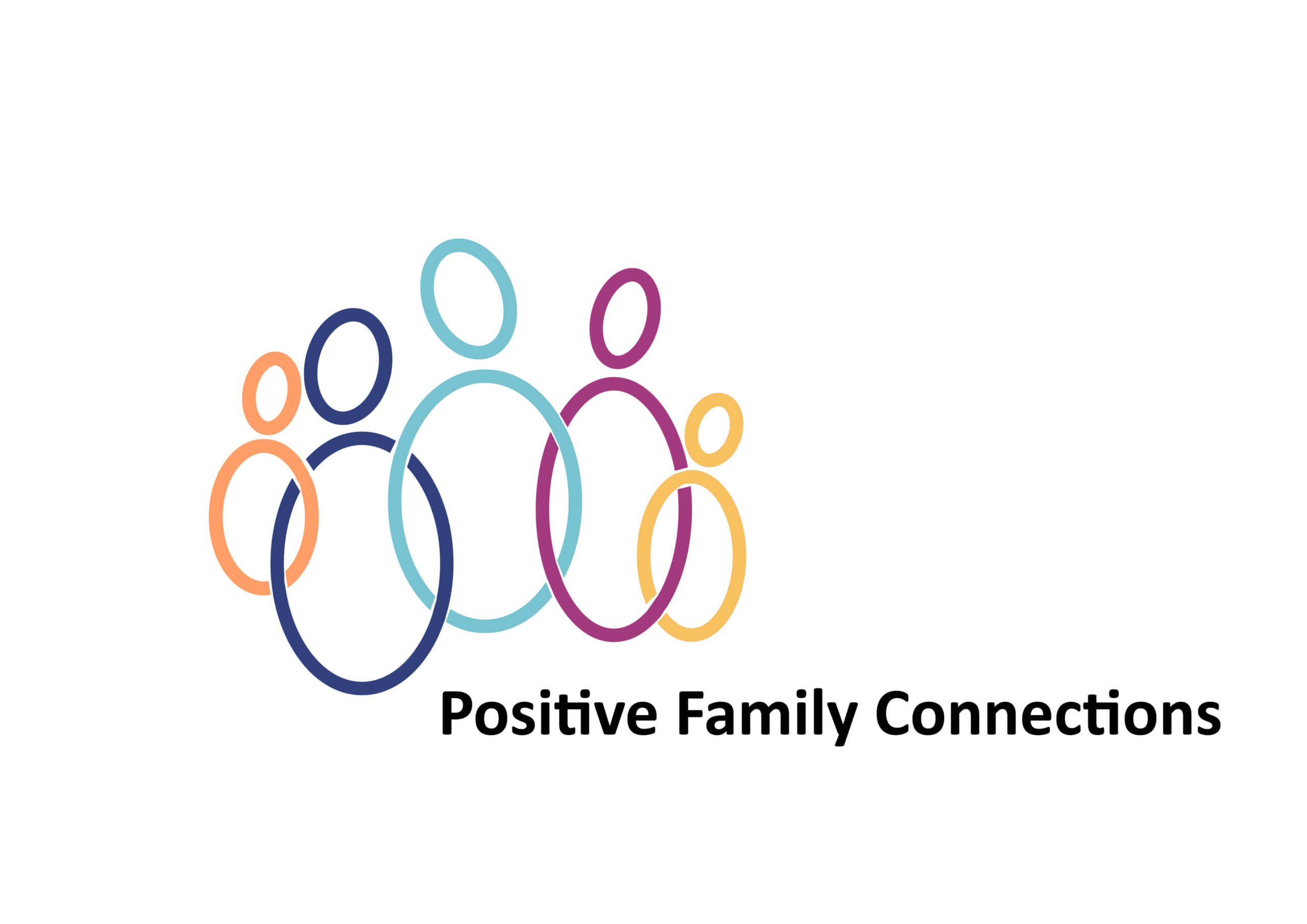 Positive Family Connections 2022
We will be recruiting further family carers for our next Positive Family Connections groups from the end of February.
If you are interested in knowing more, please contact the research team via our PhD student Daniel at [email protected]