Joe's mum Sophie explains how our free book and toy library have improved her family's life.
"Joe is 4, he's funny, cheeky, loving and he is also autistic. For the past 18 months Joe's behaviour has challenged us and we just didn't know where to start with understanding our little boy.
Joe struggles with anxiety and faces major sensory challenges, he has a very restrictive diet and a strong need for repetition and routine. Joe would have numerous meltdowns, which could result in him hurting himself and his family. If children came close to Joe whilst in a park or play centre, then he would attack them.
From a family point of view, our life changed massively – we suddenly stopped going to busy or potentially noisy places and stopped even socialising with friends who had children, for fear of Joe hurting them. Mealtimes were a nightmare, which descended into Joe screaming and all-round stress.
We still haven't recieved any support from healthcare professionals, but instead we have spent lots of time reading about autism, anxiety and extreme behaviour. With the help of Cerebra's fantastic library and information leaflets, we've been able to discover strategies and tips that we have used to change our home environment and our parenting techniques.
We have also used the Cerebra sensory suitcase loan, which Joe loved. As a parent, I felt overwhelmed by the market for sensory toys, lights etc and didn't have a clue what Joe would enjoy, so it's been wonderful to try a range of items and gauge what Joe would like to have at home.
Joe is a much happier boy now and I feel that we understand him a lot better. We've even been able to start visiting friends again and we are gradually re-introducing going to play centres etc. My husband and I also feel more confident in our ability to support Joe during a meltdown and the frequency of these has reduced. Life obviously isn't perfect and we have the dark days, but the good days are really good!"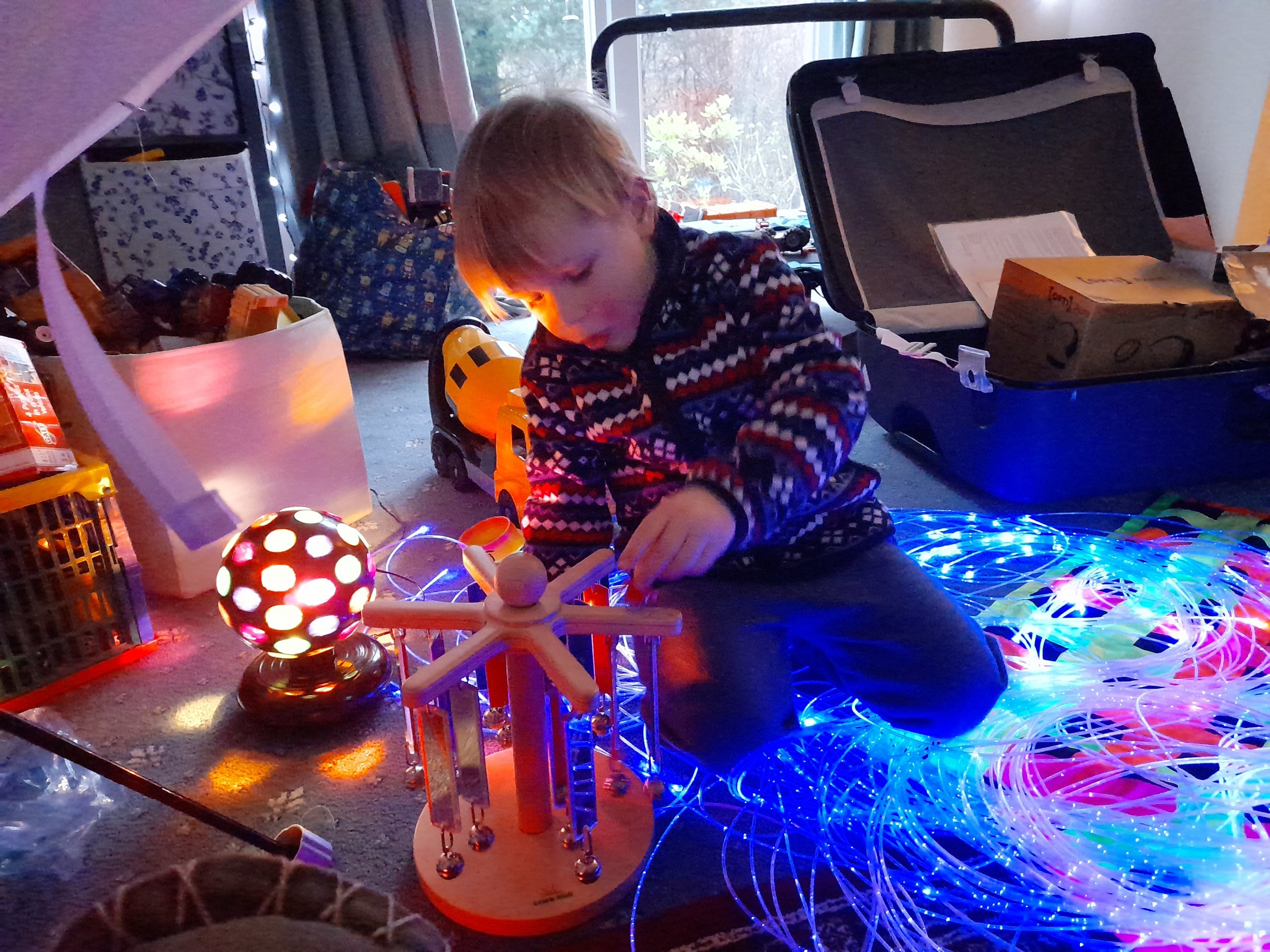 Our specialist postal library contains a wide range of books for both adults and children and a selection of toys specially chosen for children with brain conditions. Our service is free for anyone in the UK caring for a child with a brain condition and is easy to use.