Mum Jessica Barker explains how her family experience led her to develop a friend finding app for parents and carers feeling lonely while parenting a child with complex health needs.
"When you parent a child with complex needs, it can be one of the most rewarding experiences known. It can also be one of the loneliest. According to research, eight in 10 parent carers feel or have felt isolated , and are at greater risk of mental and physical health problems, like stress, anxiety, depression and chronic illness .
Like many of you reading this now, this is something I have direct experience of. My daughter, Maisie, has half a heart, which was diagnosed at birth, as well as a suspected brain injury from one of her open heart surgeries. As many parents of children with health needs will testify, we had a strange initiation into parenthood. We weren't simply learning to be parents, but how to be nurses too. While life for our friends carried on as normal, the hospital became our home for the next five and a half months.
Getting home
Getting Maisie home was amazing. We could enjoy learning how to parent in private, and enjoyed showing Maisie round her home. We had excellent support from charities and support groups, it was great to know we weren't alone. But one thing we found hard as a family, was not having the local element of support.
I tried to find a parenting or friend-finding app for parents facing unique health situations, but I couldn't find one. As amazing as our friends and family were, I just wanted to meet up with another mum locally who understood what we were facing. No excuses, no explanations, just understanding. I started thinking about what kind of service would plug that gap.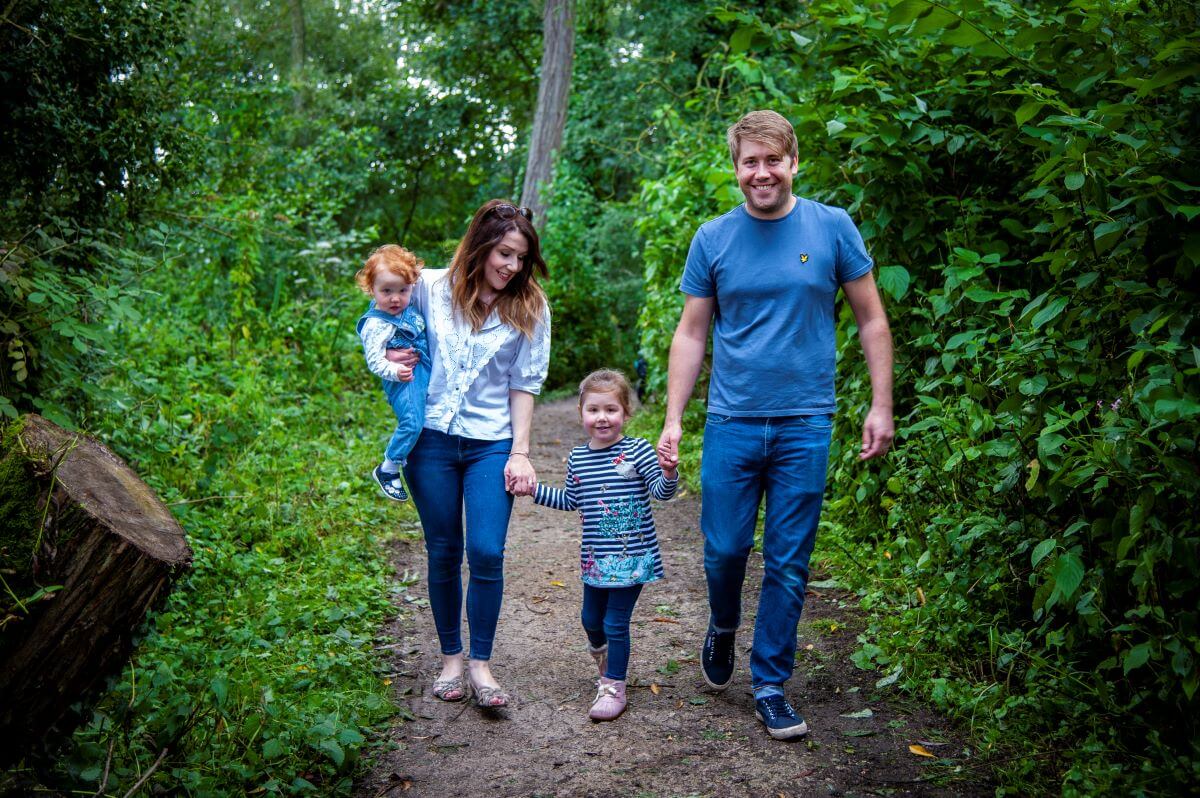 Four years later
Four years later, I explored the potential of technology to help other families like ours, and conducted focus groups with families. It was then, 18 months ago, that I started to design and build Friendili – an app where parents and carers can easily find others going through a similar thing. A place where members can access a pocket-sized peer support network that facilitates meet-ups and provides resources to manage health and wellbeing too.
Now – a month in
Friendili has now been live a month, and has had over 700 sign ups already. Through it, I'm looking to support families and great charities like Cerebra, bringing the people together who need it most.
The Friendili app is not perfect, and I'm still working on improving it and fixing anything that crops up – but the wheels are in motion and I am excited to create a nationwide support network that's at your fingertips when you need it. I firmly believe that we are stronger together, and by talking about our life and health experiences, we find the strength to go on.
I'd love to welcome you to the app soon. You can find out more about Friendili here, or download from your app store".

Blog post written by Jessica Barker.