David is almost two years old and is a happy little boy who loves books, toy trains and going on the swings.
As David suffered from lack of oxygen to the brain at birth he needs some help with mobility, communication, eating and drinking. His mum Lauren was relieved to find out that Cerebra could help to overcome some of the challenges they faced and help the whole family to enjoy life better together.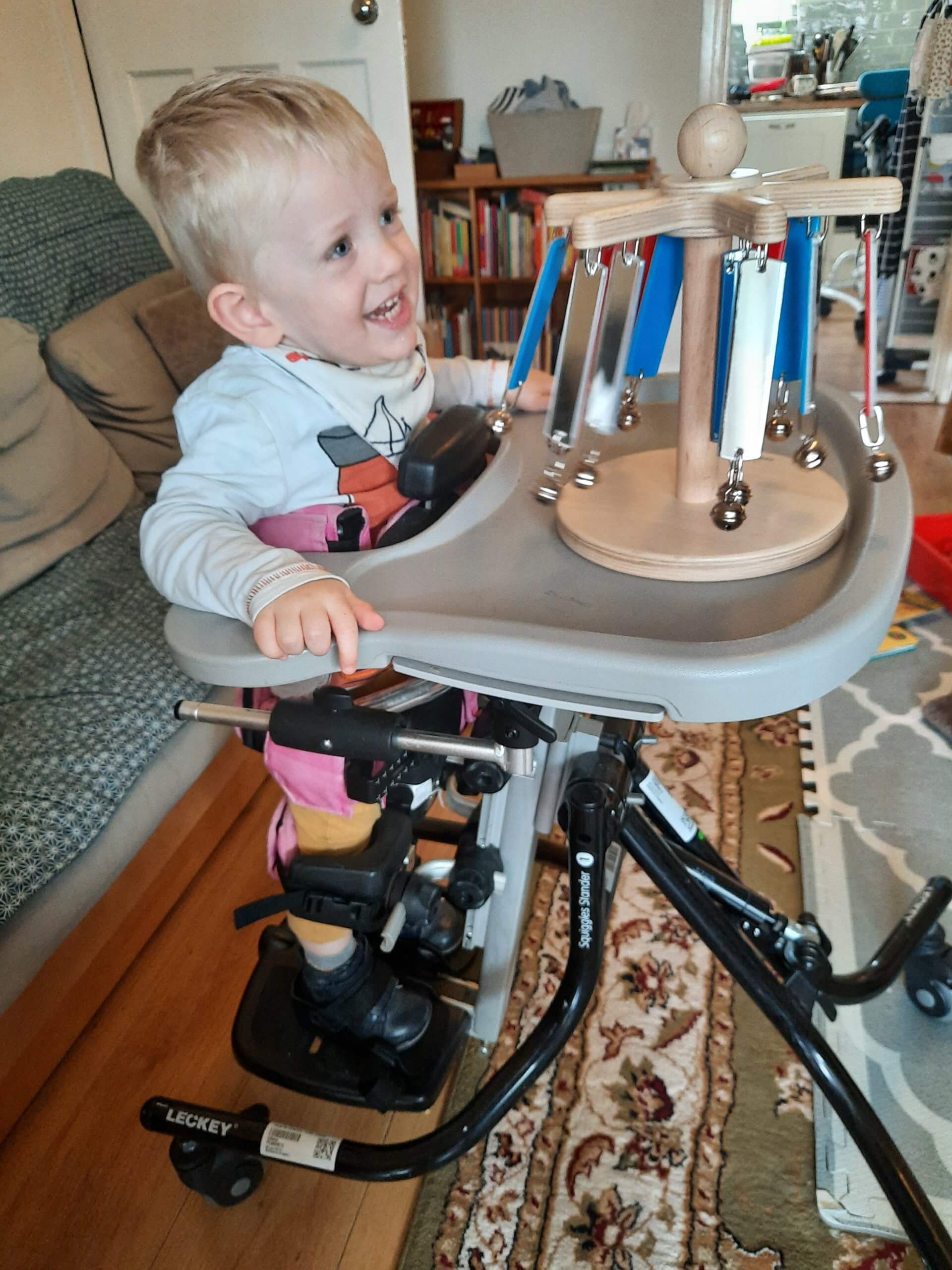 A good night's sleep
Lauren told us: "After trying sleep training with David at around 9 months, his sleep started to deteriorate at around 14 months, where he would wake multiple times each night, and we could not figure out what the issue was. I was finding it especially hard as the disruption was affecting me at work and we got to a point where we all were suffering from a lack of consolidated sleep. I heard about Cerebra on a forum for parents of children with HIE and was quickly put in touch with a sleep specialist after making contact.
Our sleep specialist first asked us to complete a 2 week sleep study, to carefully look at our current routines. We then had an appointment where we discussed David's history, his habits and what he needed help with. We discussed things to try, and then arranged a follow up appointment for a few weeks later, and had an additional appointment after that to see how things were going.
It was so helpful to talk with a sleep specialist with experience of neurological conditions, as they really 'get it' and understand what you are dealing with. Our sleep specialist was able to help us rule out things that were a barrier for David's sleep, things that we hadn't even considered, and helped us to make a plan for helping David sleep better. They shared lots of useful information with us and we really appreciated the gentle and child-centred approach. Through making some small changes to his evening routine, bedding, sleep space and daytime activity levels, we were able to get David into a better routine for sleep, which has made everyone much happier!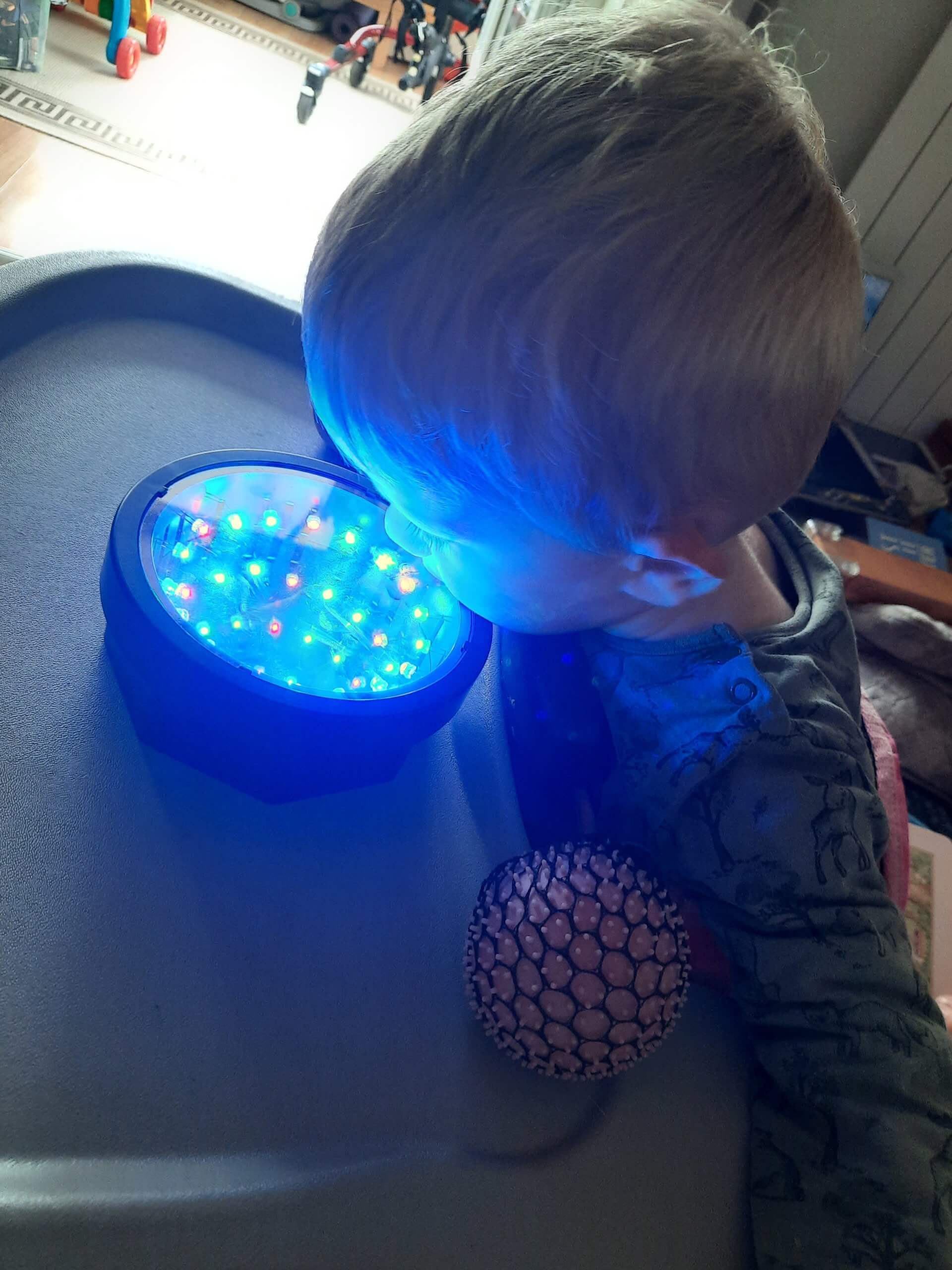 Toys and books
"We then found out about Cerebra's toy library and book library service, where we have been able to borrow books to learn more about supporting David and how to better look after ourselves as his parent carers. We recently enjoyed the loan of a Sensory Suitcase, full of lovely toys to help engage and inspire David during his playtime and physiotherapy sessions.
The toy and book libraries have been brilliant. There are a lot of unanticipated costs as part of being a parent of a child with a disability, so it's been great to be able to borrow toys for David to enjoy and specialist books for us to better understand his condition".
Thank you Team Cerebra for all your support and advice! It's been so helpful and it's a great comfort to know that we can turn to you again in the future if we need it!"
If you'd like some advice and support for your child's sleep you can find lots of information here.
You can borrow toys and books free of charge from our postal lending library.