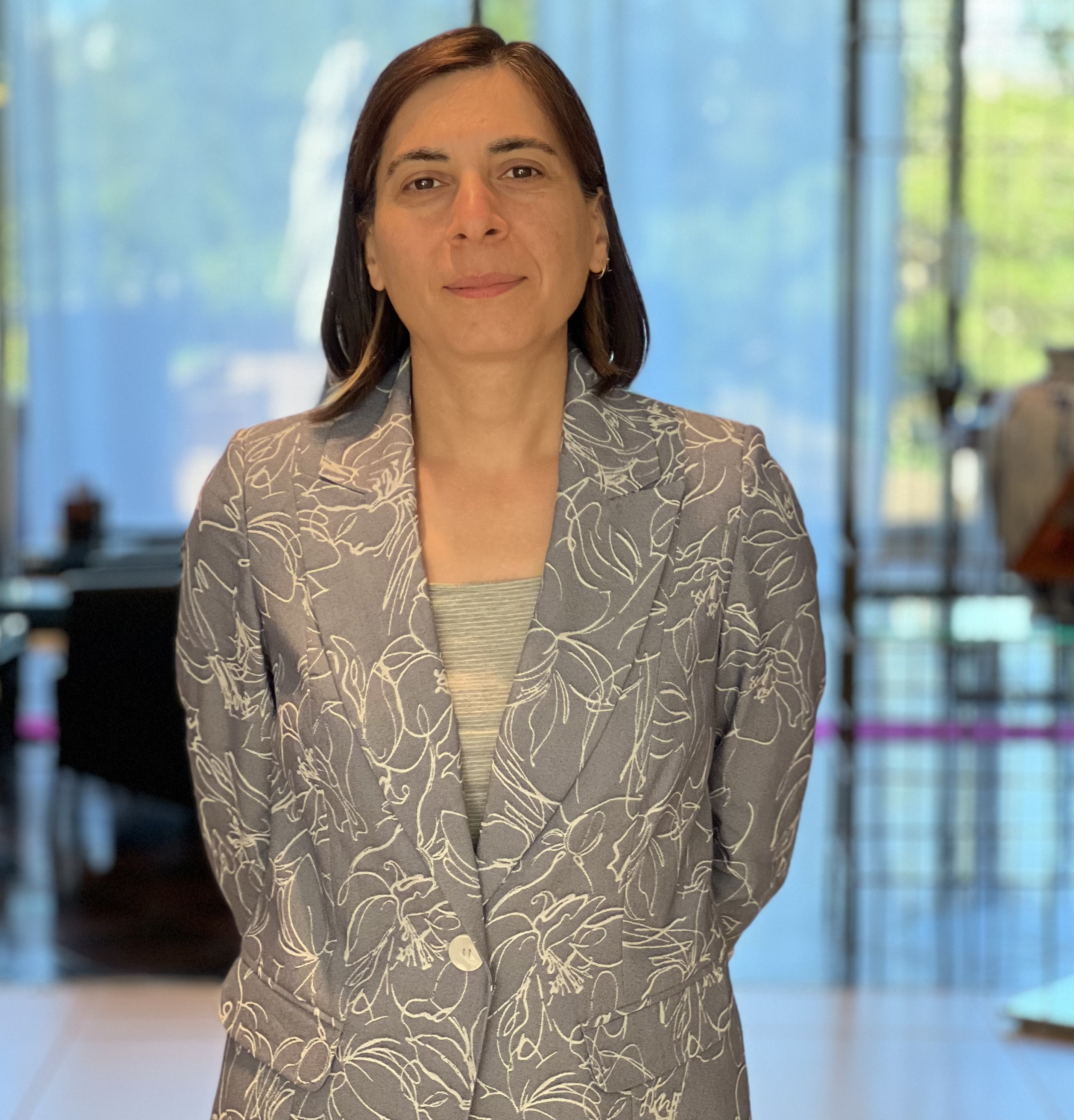 Ketevan Khomeriki gives a fascinating insight into her work as a disability rights advocate in Georgia. She explains how being part of our LEaP Project at the University of Leeds School of Law shaped her career and continues to influence her work.
"My name is Ketevan Khomeriki, from Tbilisi, Georgia. I am a disability rights advocate and a visiting lecturer at Sulkhan-Saba Orbeliani University (Georgia).
In 2019 I was granted the global Disability Rights Scholarship funded by the Open Society Foundation, allowing me to enrich my practical experience in disability advocacy with academic knowledge at the School of Law of the University of Leeds.
While I thought my primary goal at Leeds University was to familiarize academic insights in Disability Studies, the research project "Unlawful restrictions on the rights of disabled children with autism to social care needs assessments" (Cerebra project) instantly caught my attention. The Cerebra project was a collaboration between Leeds University and Cerebra, with information support from BBC. It was led by Professor Luke Clements and Dr Ana Laura Aiello with the participation of more than 30 students from various countries and with a diversity of backgrounds, knowledge, and experience.
The Cerebra project was interesting in many ways: despite facing various criticisms in human rights, the UK is still considered one of the countries with more advanced laws and policies in disability than others. Thus, it was a rare opportunity for me as an international student to engage in research about the effects of disability policies and laws on the lives of disabled children and their families in the UK.
Disability in Georgia is still viewed through the medical model as the disability assessment and corresponding services continue to be based mostly on medical diagnosis while personalized disability schemes are not available. Assessment procedures are especially traumatizing for disabled children and their families. Due to the lack of disability awareness and ineffective communication and outreach from responsible state institutions, they are often excluded from disability assessments and therefore deprived of the disability status for various reasons (barriers related to age, difficulties in assessment, etc.). Thus, being involved in the project supporting disabled children and their families in the UK was also a valuable opportunity for me to also think about how this experience could be translated into better policies for disabled children in Georgia.
All the acquired skills and knowledge at Leeds University, including the Cerebra project, had a significant effect on my career back in Georgia. I was privileged to be able to lead the disability law module at Sulkhan-Saba Orbeliani University, which was the very first disability module introduced in Georgian universities for law students (since 2021). Besides lecturing, I also work with local disability organizations and disabled activists to identify and litigate disability-based discrimination cases in courts.
Currently, we are handling a strategically significant case of a blind woman who was refused to donate blood on disability grounds. Although the refusal was justified by the existing laws, the approach demonstrated by the relevant medical personnel during the hearings at the first instance court proved that the problem was outside the law as well, as they presented reasoning completely based on the medical understanding and the subsequent discrimination toward disabled people. Sadly, the court also reinforced the medical arguments in their final judgement (as they usually do) which we have already appealed.
In addition, I also deliver trainings on CRPD for disabled people and their families, as well as various legal professionals and local authorities. Sharing my experience with Cerebra and the findings of the research always turns out to be particularly interesting for training participants. It is important for disabled people and their allies to learn as much as possible about how the UK government approaches disability issues in the UK, how information on disability services is provided on the web pages of local authorities and what kind of accessibility standards are provided for.
I highly value the experience and knowledge I acquired through my studies in the UK which I intend to continue: I am holding an offer from the University of Birmingham for my PhD proposal related to mental health law in Georgia and am now in the process of securing the scholarship funding to pursue the research.