As part of our International Women's Day campaign we are catching up with some of the women researchers that are at the forefront of our pioneering research programmes and who are really making a difference to the lives of children with brain conditions.
The Cerebra Network for Neurodevelopmental Disorders is led by Dr Caroline Richards, Dr Jo Moss, Dr Jane Waite and Dr Hayley Crawford. Through a network of research hubs they will lead teams looking at issues that are key to improving the lives of children with severe and complex needs and their families. Their work will cover research into sleep, atypical autism and mental health, as well as self-injurious behaviour and pain.
Meet the team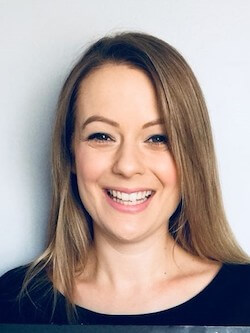 Dr Hayley Crawford
I conduct research into mental health and behaviour in people with severe and complex needs, and I deliver teaching on intellectual disabilities to medical students.
Dr Caroline Richards
At the moment we're working on projects to understand sleep and behaviour in children with rare syndromes and autism.
Dr Jo Moss
My research is focused on understanding atypical profiles of autism and associated clinical implications in individuals with rare genetic syndromes associated with intellectual disability. 
Why do you do what you do?
Hayley: The experiences of families I have met throughout my training and career have highlighted inequalities in service provision for people with severe and complex needs. I am driven to conduct research and teaching that will reverse that position.
Caroline: Fundamentally I believe that high quality research can improve the lives of children with intellectual and developmental disabilities – that's what keeps me motivated!
Jo: As a teenager I worked with individuals with intellectual disability as a youth worker and care support worker in various charities and organisations. These experiences ignited in me a motivation and determination to work in a field that would have a positive impact on the quality of life of individuals with intellectual disability and their families.
What achievement are you most proud of?
Hayley: Being involved in writing the Cerebra Anxiety Guide which was Highly Commended at the British Medical Association Patient Information Awards.
Caroline: I'm most proud of the fantastic team of researchers in our lab at Birmingham.
Jo: I am incredibly proud to be part of the Cerebra Network for Neurodevelopmental Disorders and to have the opportunity to work side-by-side with three very talented colleagues.
What difference do you hope your research will make?
Hayley: I hope that better understanding of mental health in people with severe and complex needs will result in improved assessment and intervention, ultimately enhancing quality of life.
Caroline: I would love for our research to 'level the playing field' for children with disabilities. Too often sleep problems, mental health difficulties and behaviours that challenge are seen as an inevitable and irreversible consequence of neurodevelopmental conditions. I hope that our research can challenge this narrative and improve quality of life for children with disabilities.
Jo: I hope that my research improves awareness and understanding of the significant unmet clinical need surrounding autism in rare genetic syndromes. In particular, I hope that it will result in improved access to assessment and diagnosis of autism and associated targeted support for individuals with rare genetic syndromes.
Who inspires you?
Hayley: The many families I have been fortunate enough to work with throughout my career. The inspiring academics that seem to juggle work and motherhood with a finesse that I aspire to. Last but not least, Immie (my niece who is autistic) and her mum (my sister).
Caroline: I'm inspired by my colleagues and collaborators in the Cerebra Network. They are three of the smartest and most compassionate scientists I've met. It's a real privilege to lead the Cerebra Network with them.
Jo: I have always been inspired by the participants that I work with and their amazing families.
Discover more about the Network's research.
You can follow our week-long celebration through our social media channels linked in our footer.