Mum Chante got in touch with our Sleep Advice Service for some help with her son's separation anxiety and nightmares and to get him to sleep in his own bed.
Chante tells us their story: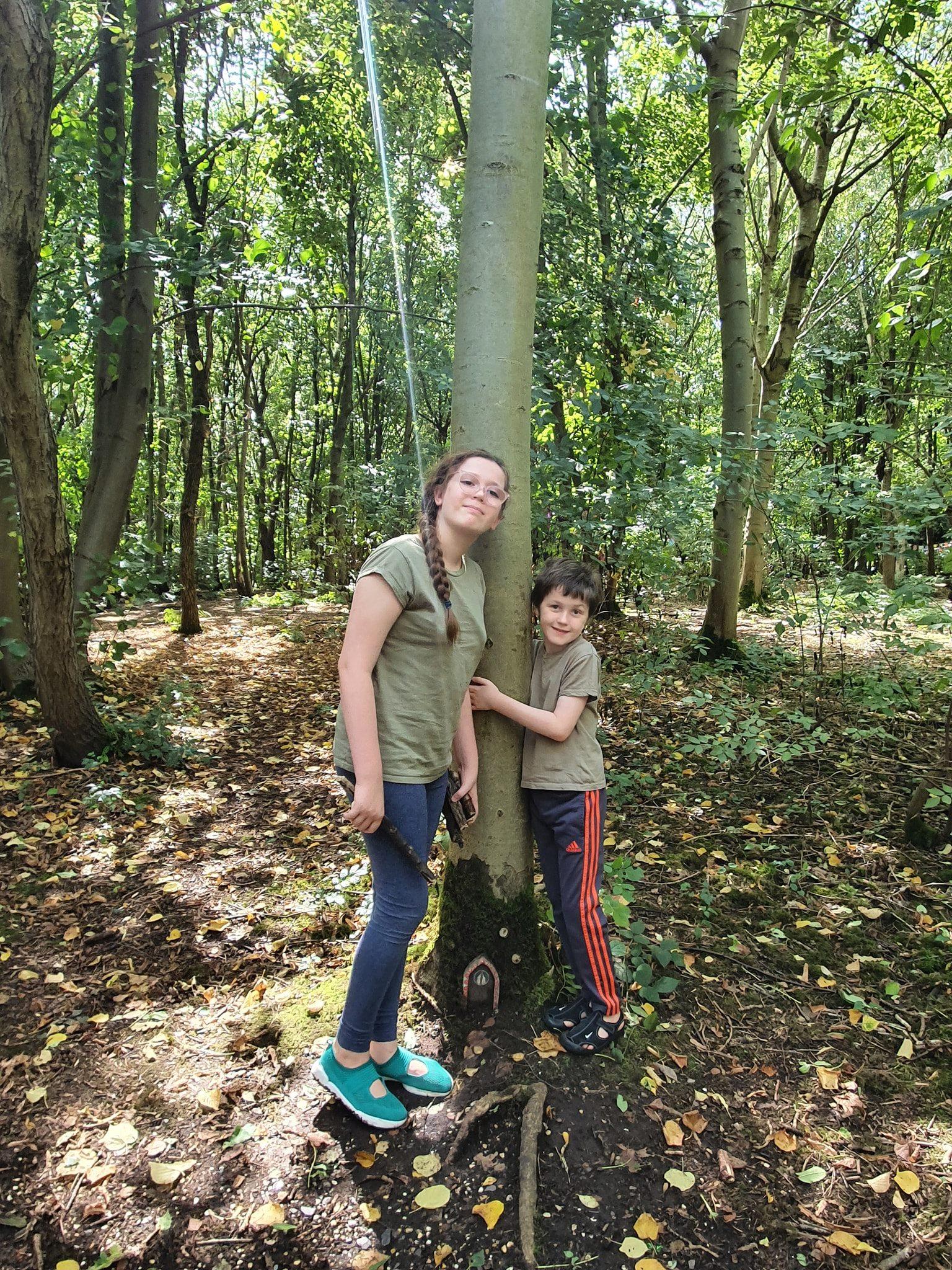 My son Bertie is nine years old and a big fan of all things computing. He has his own gaming museum with retro consoles and loves to learn about the history of computers and their development. He also loves anything to do with science, history, and geography. He has a great memory and can tell you so many facts about his favourite subjects, from Nikola Tesla to Ancient Egypt! He is a very fussy eater and has a really limited diet, which causes problems when we go out. His best friends are his big sister and cousin and he loves spending time with them. At the weekend we like to do things as a family, like exploring the outdoors, visiting National Trust properties, going to the cinema, or going ice skating.
My son is a quiet and thoughtful boy. He suffers from separation anxiety and began to show signs of OCD over lockdown. He became withdrawn and refused to leave my side. He was only 6 at the time. He began to have persistent nightmares, waking up 10+ times a night. I have chronic illnesses so in the end, it was easier to have him with me. Once we were seen by CAMHs his appointments were over the phone, and he doesn't communicate over the phone, so we waited again to be seen.
Before we saw his new key worker I began working with Laura from Cerebra. Her guidance was wonderful. She understood the issues surrounding his anxiety and worries and encouraged us to go very slowly at first, encouraging my son just to go into another room on his own to get something (which he would not do at the time). We worked slowly building this up, each time seeing if he could stay in the room on his own for a little longer.
I also bought a cushion with a message on it from me. I kept the cushion with me at all times, bringing it around the house. The whole process took several months, which was definitely what my son needed if we'd tried to push it quicker it would've been too much for him.
Eventually, he felt ready to try sleeping in his own bed. The plan was for me to sleep in with him, then sleep on the floor, then gradually get out of eye contact distance, and so on. However, because we'd been practicing grounding, breathing exercises, and relaxation techniques, he decided on the first night to try and sleep on his own with his cushion. I thought it would be like before with him only lasting a short while, but he slept all night on his own – the first time in two and a half years!
Since then, he's slept on his own every single night in his own bed. A few times, he has gotten out of bed, we've had a quick cuddle or done one of the relaxation techniques or reassured him and he's gone back to sleep.
I cannot thank Laura and Cerebra enough. By taking it slowly, following my son's lead, and going at a pace that was right for him we have finally cracked it. The difference in my son is amazing, he is so proud of himself and we are so proud of him too. Thank you so much, Laura, we will forever be grateful for your support!